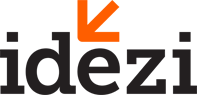 End-to-End Barcode + RFID Solutions
Since 2000 and from our location in beautiful Middle Tennessee, Idezi has been solving labeling, data capture, and item tracking challenges for companies throughout North America. From made-to-order labels and tags to the software and equipment that prints and processes them, Idezi offers the products, services, and expertise you need.
While our website is undergoing end-to-end reconstruction, we're open for business as usual. We welcome you to do exactly what our new website will advise: Let Idezi make ID easy for you. Please contact us!
New customers: sales@idezi.com or 615-752-7961 or Contact Us Form
Existing clients: orders@idezi.com or 615-377-8849
The #1 Barcode Technology Team in Middle Tennessee